Helping people live happier, healthier lives by realizing their genetic potential. Metagenics was founded in 1983 on a brave new scientific concept: how the right nutrition could help people realize their best health possible by influencing what makes them unique—their genes 
Now healthcare organizations worldwide recommend "lifestyle medicine" to improve health with basic nutrigenomic tenets: healthier eating and regular exercise. But we hold the key to making lifestyle medicine programs more effective, as well as more expedient with targeted nutritional support. Our research-based medical foods, nutraceuticals, and turnkey programs help address each patient's unique health needs for a higher level of personalized, lifetime wellness care. That's why so many healthcare providers worldwide trust Metagenics over any other professional brand.
Listen to our HealthQuest Radio show, "A Closer Look at Detoxification" for an interview with Georgia Austin, Certified Clinical Nutritionist and Training Specialist for Metagenics. Discussion includes demystifying the detoxification concept and the science behind the body's process of eliminating toxins.
This site is not owned or operated by Metagenics, Inc.
Check out Dr. Lon Jones' New Book! Available on Amazon.com.
Dr. Lon Jones, inventor of Xlear©, has been a frequent guest on HealthQuest Radio and his company has been a longtime sponsor of our radio program. Along with his son, Nathan Jones, CEO of Xlear, Inc., father and son speak of preventative healthcare and the natural benefits of xylitol. Their products include Xlear Sinus Care and Spry Dental Care Products and more. Visit Xlear.com for more information and where to purchase.
"Commonsense Medicine: Healing from the Inside Out and Stopping the Next Pandemic" by Dr. Lon Jones DO (Author)
Commonsense Medicine is a must-read for everyone seeking to improve their health, understand why we get sick, and survive the next pandemic. Included are the secrets of how he invented Xlear© and the personal reasons that drove him to find solutions for his family.
This is the new paradigm in medicine. Read more on Amazon.com.
Dr. Jones is a retired board-certified Osteopathic family physician. All of his life he has been interested in what works and has had plenty of experience with things that don't. Before studying medicine, Dr. Jones spent 6 years in college and graduate school studying history, with a special interest on the history of science and ideas. He is confident that his background has influenced the way that he approaches health care, and the practice of medicine. Inventor of Xlear©. He lives in Texas where he is a care-giver for his disabled wife. www.commonsensemedicine.org
Paperback & Kindle– July 2, 2023
The Spry Dental Defense System (DDS) is a family of products manufactured using Xylitol-a natural sweetener. Clinical studies have repeatedly shown reductions in tooth decay by up to 80% in people who consistently use products sweetened with 100% Xylitol. Visit Xlear.com for more information.
Products sweetened with xylitol create an unwelcome environment for bacteria; they simply cannot stick to teeth in a xylitol-rich environment.
Learn about Xlear, Inc. and their full line of oral hygiene and nasal products by listening to our HealthQuest Radio show titled, "Don't Look a Gift Horse in the Mouth" for an interview with Nate Jones, CEO and Founder of Xlear, Inc. The revolutionary health benefits of xylitol are discussed. The healthier the oral cavity can become, the lesser the chance for developing major deadly diseases such as diabetes, Alzheimer's Disease and coronary heart disease. Learn more about Xlear Products by watching this video: Meet the Nose Family and Their S.N.O.T.
Visit Xlear.com for more information.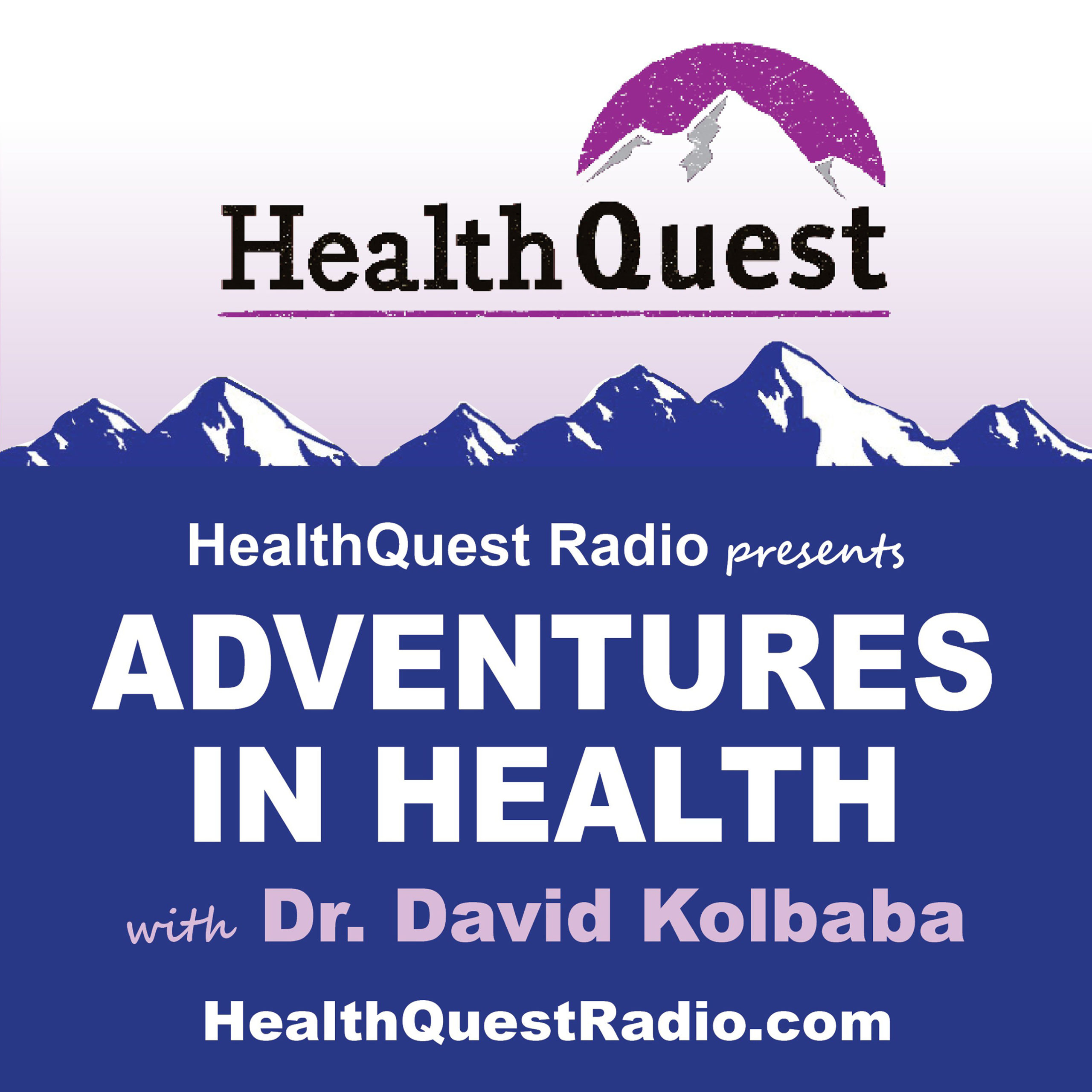 HealthQuest Radio Podcast
HealthQuest is "Destination Radio" with your host, Dr. David C. Kolbaba airing every Saturday at 11:00 am on AM560 The Answer.
For 40 years and counting, HealthQuest Radio has been Chicago's longest running health news and science show, unique in the presentation of natural therapies, nutrition and functional integrated health care – a show with a message punctuated with enthusiasm and humor.
The "Long and Short" Stories Behind Fats and Fatty Acids
Fats vs. Fatty Acids, the Difference between Omega 3 and Omega 6. It's an education in fats and fatty acids on today's show. Not all fats are dangerous or unhealthy. Like anything else, balance is the key, even when it comes to fats. Metagenics training specialist, Georgia Austin, joins the show to discuss and educate listeners on this most important subject for vital health.
Call our HealthQuest Radio Hotline at 800-794-1855 to order your supply of "Little Fish Oil" or order from our website Store.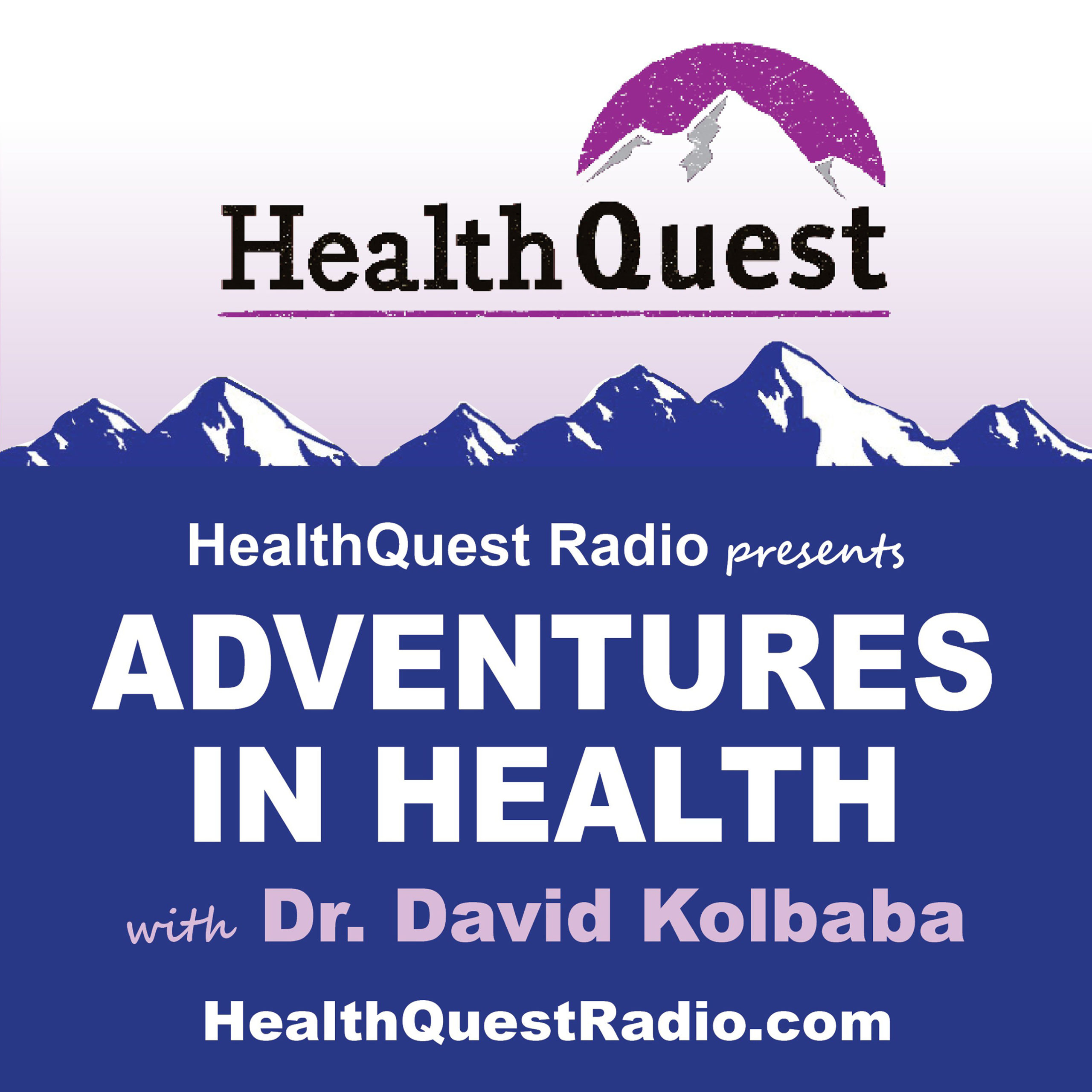 Since its origin over 30 years ago, Dr. Ohhira's Probiotics® has prided itself on purity and the pristine process that creates this perfect whole food supplement.
Our nourishing prebiotic culture medium is fermented with live cultures comprised of EXCLUSIVELY pure spring water, fruits, wild vegetables, mushrooms, and seaweed.
This carefully balanced and perfectly blended composition goes through a three-year fermentation process based on ancient Japanese traditions. Fermentation maximizes the natural health-promoting properties of each ingredient.
Visit EssentialFormulas.com for more information.
``We're here for you!``
Tune in every Saturday for our HealthQuest Radio show at 11:00 am on AM560 The Answer . . . Chicagoland radio right here in the Fox Valley. A variety of special guests are featured including medical and healthcare professionals, authors, and even our own patients who share their personal testimonials with our listeners. Our show topics include current health issues and lifestyle strategies as well as opportunities to call into our show. Become part of our HealthQuest family…it's easier than you think!"